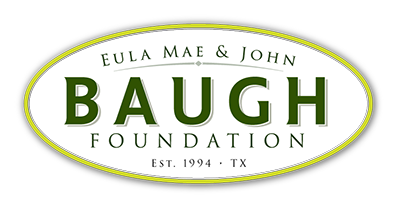 About the Eula Mae and John Baugh Foundation
TYPES OF ORGANIZATIONS WE SUPPORT
We warmly welcome progressive organizations, working in faith-based spaces to apply. We most often fund general support, interfaith projects, projects focused on separation of church and state, house of worship-based community projects, and other topics critical to faith in our democracy. We define faith broadly, and generally fund three types of organizations within that vision:
Progressive Baptist organizations and institutions
Faith-based, nonprofit organizations that share the Foundation's ethical sensitivities
Nonprofit organizations that guard the separation between church and state
Within this broad framework, we most often fund projects that focus on:
Meeting basic human needs
Faith-based higher education
Inclusivity initiatives
Social justice and advocacy
Arts and enrichment
Faith-based journalism
There are several areas frequently inquired about that we are regretfully unable to support:
Individuals or personal needs
Business assistance
Undergraduate scholarships
Lobbying
We begin accepting letters of intent for the 2024 cycle July 1, 2023. This is a change from previous years.
Letters of intent are due by October 1, 2023.
The Baugh Foundation will notify organizations by October 31, 2023, whether or not they are invited to submit a full application.
Full applications are due December 15, 2023.
Organizations will be notified of funding decisions by the end of January 2024.